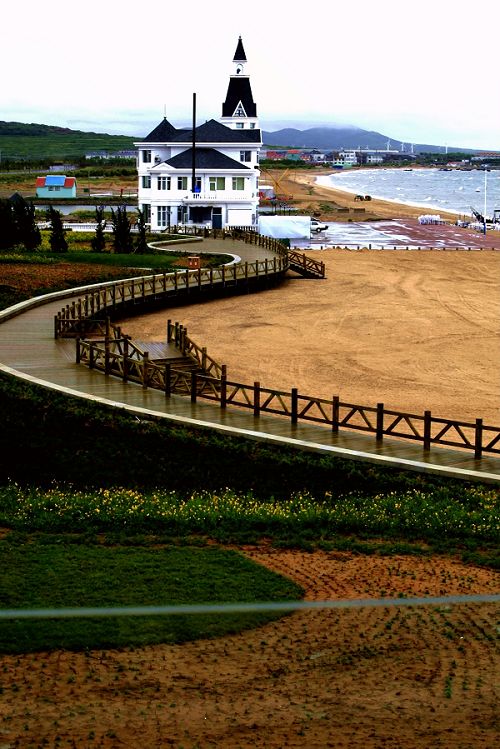 Changxing Island also has four major natural seaside bathing site, each with a different mood and distinctive flavor.
North sea bathing site: Located on the north coast of Shaobao Village.
Shiyao bathing site: Located on the north coast of Shiyao Village.
These two bathing sites are near dense forests, where the fruits are fragrant, among towering rock formations in many different shapes and forms. At the bathing sites, the shore is level and the sand is soft, the seawater is clear and clean, and the sea surface is vast and misty. Here there is no bustle, no fanfare, only the rusticity and peace of nature. Strolling in the forest is very enjoyable and unforgettable; swimming in the sea can bring limitless delight.
Changxing Island Windmill bathing site. Ashore are vast level green plains and dozens of power windmills. The sea surface is a vast expense of jade green waves, and coming to these wide lands, seas and skies will open up your hearts at the same time.
Eight branch ravine. Here, green hills tower in the background and the blue sea is spread in the foreground. The multi-colored pebbles, under the illumination of the waves and the sun, refract a fantastic brilliance. The virgin forests in the mountains are shrouded amongst thin clouds, radiating a fresh and cool light fragrance. The songs of fishermen often emanate over the vast surface of the sea. Here, whether entering the forest lodge natural baths or plunging into the sea for a swim, there will always be a feel of complete freedom and delight.